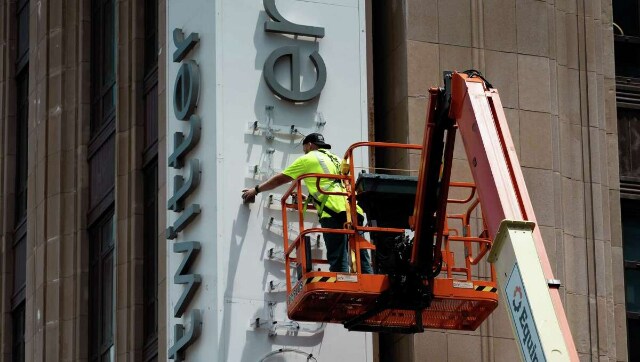 Shortly after Elon Musk changed the name of Twitter to X, some employees in the San Francisco office tried to remove the Twitter logo and got a crane to do it. However, due to a misunderstanding, the San Francisco police had to intervene and arrest a couple of employees.
Twitter is undergoing a major rebranding exercise and will now be known as "X", a decision that involves ditching its iconic and highly valued blue bird logo and brand name in favor of Elon Musk's personal preference for something he thinks is cool. Interestingly, although Musk is not officially leading the company on its policies and is only leading the technical aspects of it, it seems that behind the scenes, he is the one pulling the strings.
As part of the rebranding process, some of the employees attempted to remove the Twitter sign from its headquarters at 1355 Market Street in San Francisco.
Related Posts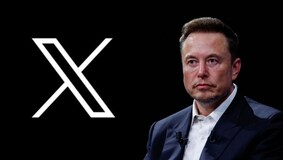 X Marks The Spot: Elon Musk Kicks Off Twitter Makeover Into 'Super App' With Lots Of New Features Coming Soon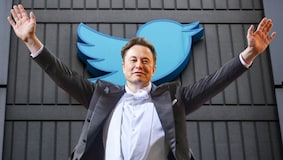 Twitter 'cheated' thousands who fired their severance pay, Elon Musk owes more than $500 million
However, things took a dramatic turn when the police intervened, halting the sign removal shortly after it began, and having to detain a couple of employees for a while.
The exact reason for the police intervention was not immediately clear. One observer, Wayne Sutton, initially tweeted that Musk did not obtain a permit for the crane used in the removal process, which could have triggered a police response.
However, the local police clarified that it was all a misunderstanding. Tenderloin Station officers responded to a report of a possible unauthorized street closure around 10th Street and Market Street at approximately 12:39 p.m. local time. After investigating the situation, they concluded that no crime had been committed and that the incident was not within their jurisdiction.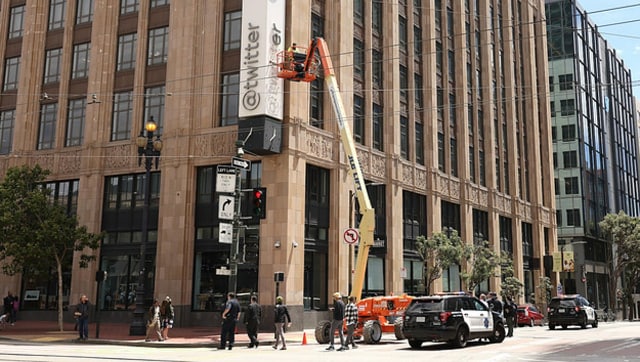 As a result, the rebranding attempt continued and the Twitter sign was eventually replaced with the new "X" branding, signifying the company's switch to its new identity.
According to police on the scene, it was revealed that someone from Twitter had a work order to remove the sign, but they did not communicate this to the property owner and building security. As a consequence, the property manager, seeing a tow truck arrive at the premises, alerted the police.
The crane initially used for the removal is no longer present near the facility, causing some passersby to note that the Twitter sign has now been replaced with the new branding, causing the company to now appear as "er" to them.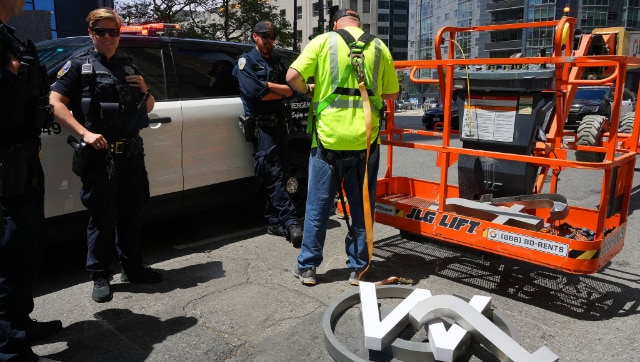 During the Twitter sign removal incident at its headquarters, some prominent letters, including a white "W", were seen lying on the ground. Elon Musk had previously claimed that the white "W" was at the center of a dispute with the owner. This dispute may be related to Musk's unpaid rent.