UFC: McGregor's crazy reception in Las Vegas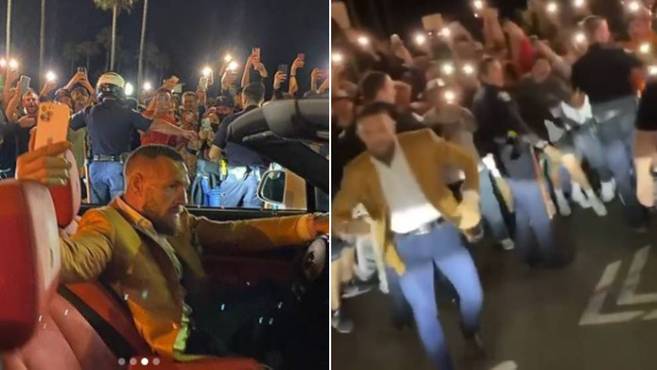 Conor mcgregor He remains an eye-catching star wherever he goes, nowhere more than Las Vegas.
While the Irishman's reputation at home has suffered in recent years, he is still as adored as ever in America.
Mcgregor was well received in Las Vegas this week when he pulled into a convertible car, with fans chanting his name and cheering, all while shooting video. He himself took out his phone to broadcast it live on Instagram at the same time, showing the excitement of his followers to see it.