Unmasking emotions behind those masks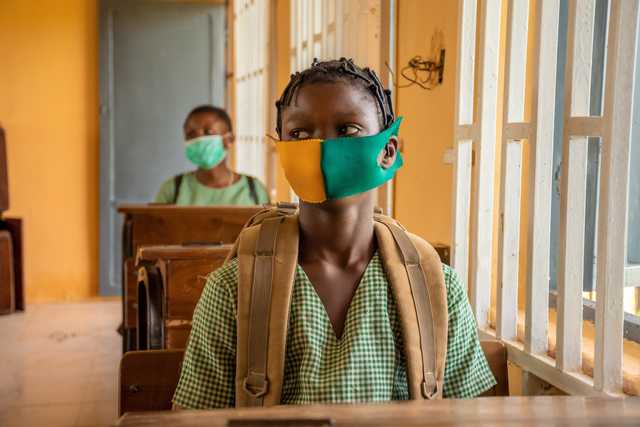 Health & Fitness

Unmasking emotions behind those masks
Wednesday July 07 2021

By the age of six, children can process people's faces.
Questions have been raised as to whether telepsychiatry as a method of care delivery is as effective as face-to-face care.
I am struggling to read the emotions of my students now that they have to stay behind face masks all the time due to the pandemic. Some of them are cheeky and I fear losing their attention during teaching sessions.
The question you have posed is much deeper than it appears at first glance. Your concern is that you and your students are somehow unable to communicate with each other using a fundamental tool of human interaction, which is the ability to read and understand the facial expressions of others during your teaching duties.
Before considering this more important disadvantage, let's look at the most basic question of the purpose of the existence of the ability to identify and understand faces. Even more fundamental is the question of at what stage babies develop the ability to recognize faces. When does a baby know who the mother is and who could be the stranger?
Other interesting and equally compelling thoughts pertain to what the pandemic is doing to human development, as children born during the virus will have extremely limited experience in facial recognition skills because, at best, they are exposed only to parents and siblings. and, in many cases, not even grandparents!
There is no doubt that this pandemic stands in the way of many strategies developed over millions of years of human evolution. In zero gravity, muscle atrophy could die from lack of use. Without facial recognition training, children could suffer social harms that have yet to be addressed. Your question, therefore, allows us to enter a territory that very few dare to imagine.
So what is the deadline for human face recognition, in other words, at what age can a baby distinguish its mother from the face that is not the mother? This happens at the age of four months, and this is the time when the baby will begin to "know" that the mother is not present and will begin to withdraw from people he does not know. Can a baby distinguish between a smile and a face of anger or agony?
Discussions among family members about how one baby was better than the other because of whether or not they accept the attention of friends or family who want to hold the baby is fascinating because it overlooks the developmental nature of the process. Simply put, the baby develops an attachment to familiar faces at the age of four months.
By the age of six, children can process people's faces in such a way that they can choose certain characteristics such as height or skin color that they use to determine who is who in their environment. Full facial recognition, as in adults, does not occur until approximately 12 years of age. What is the age of the children you teach?
In addition to physical features, tone of voice and general behavior, humans use facial expression to know if their interlocutor is sad, happy, angry, interested, bored, and one uses all this information to decide how human interaction should proceed. What you are asking us, therefore, is to what extent your ability as a teacher is limited because you cannot read the mood of the class using that most important facial expression tool.
In recent times, in the mental health field we have had our own challenges due to the increasing use of telepsychiatry to provide care. In this regard, questions have been raised as to whether telepsychiatry as a method of care delivery is as effective as face-to-face care. We also wear masks during interactions with patients in our clinics, which can also cause problems like yours. How much valuable clinical information we lose is a matter of speculation.
All of these topics and perhaps many others are related to the pandemic and are not on the table for discussion of the effects of the pandemic. We are all (rightly) concerned with the more immediate issues of saving lives and livelihoods.
Another interesting issue, although quite peripheral, is the increase or not of a condition known as "prosopagnosia" or facial blindness. In this condition, the person is unable to recognize other people. Faces. Not recognizing close relatives can often be very embarrassing. People with this condition can now blame the wearing of masks to hide this disability in some way!
For now, all I can tell you is to stay aware of this and other challenges of the pandemic and try to develop coping skills by discussing options with your peers who are undoubtedly going through the same challenges.