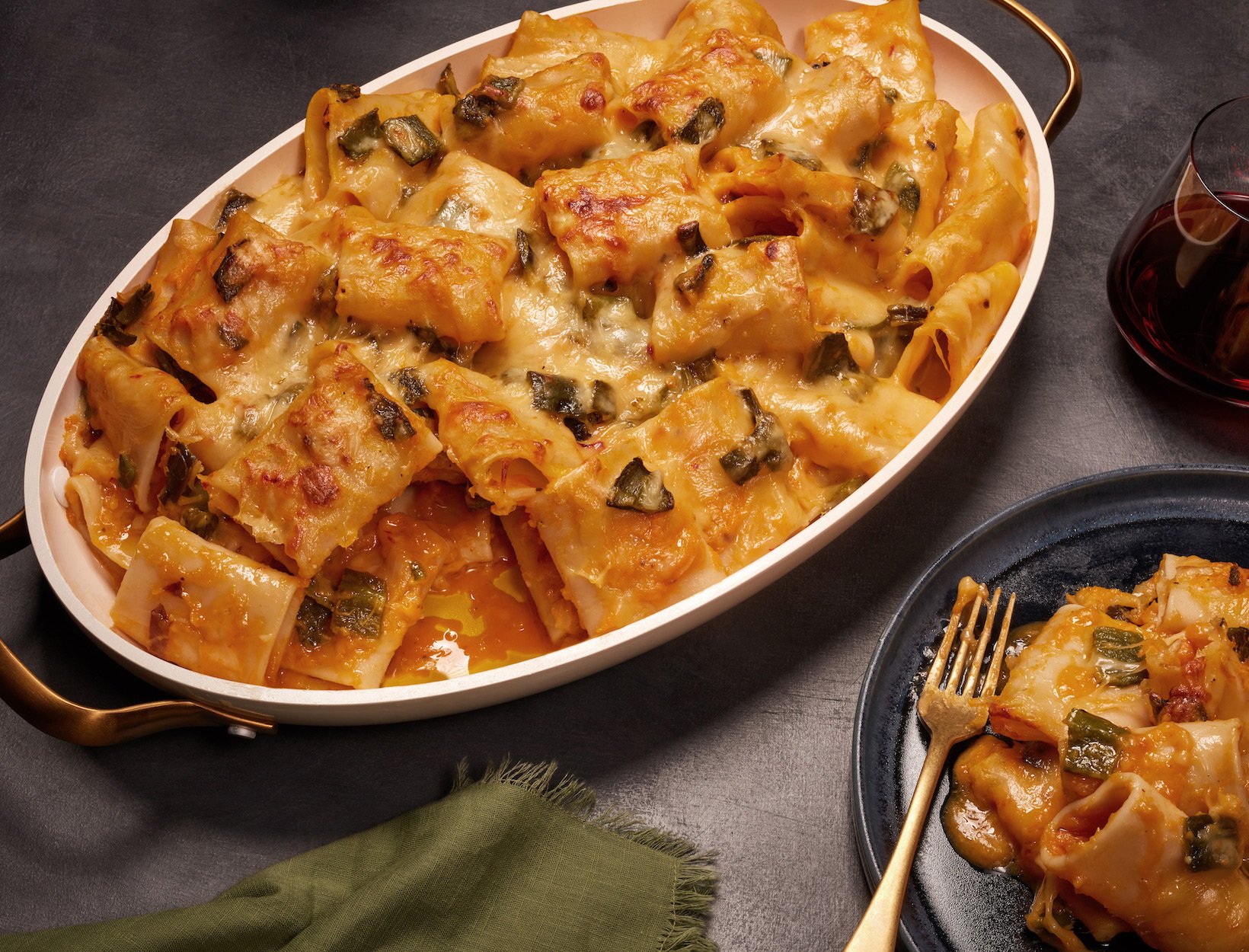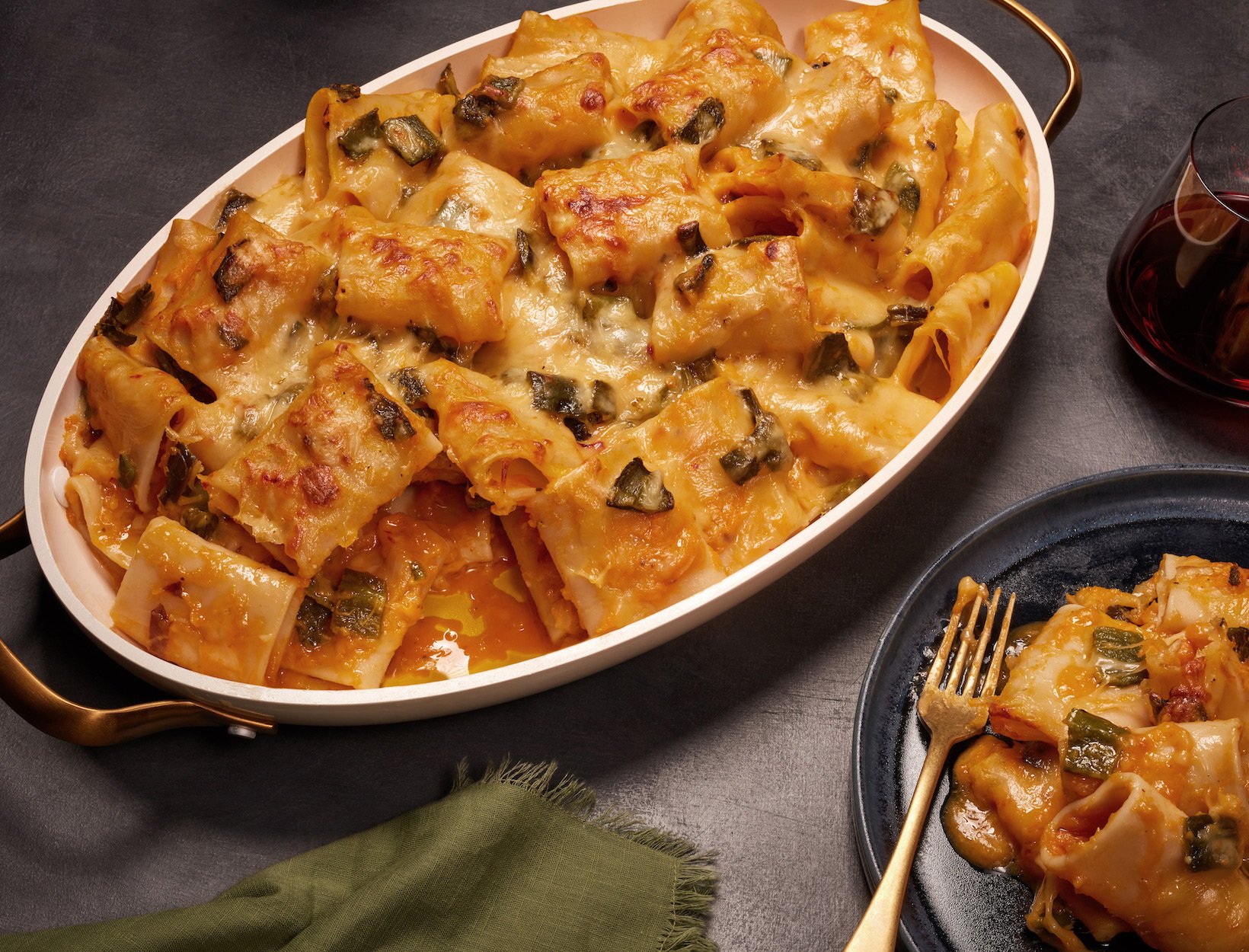 Holiday nutrition doesn't necessarily have to be meat-centric. But we have some rules that we keep in mind when creating a vegetarian showtopper. It should be substantial, after all it is a main dish, ideally it is seasoned as the high season vegetables are the tastiest. And flavor-wise, it can still sound within a classic Christmas palate with lots of herbs, alliums, and warm spices (we want to complement the rest of your festive cream, not compete with it). We used these guidelines to create three impressive yet simple holiday entrees: a baked pasta with pumpkin and poblano peppers that is an ode to pumpkin season, a satisfying sweet potato curry dish, and a warmly cooked lentil and rice dish. spicy.
Holidays mean cake. Holidays mean sweet potatoes. And this holiday sweet potato pie isn't what you're thinking about. We were initially inspired by samosas, the delicious fried triangle-shaped pastries stuffed with potatoes, peas and spices in South Asian cuisine. We opted for a large potpie that can serve a crowd instead of individual pastries, swapped regular potatoes for sweet potatoes for the ultimate Christmas vibes, and, for extra veggies, added cauliflower à la aloo gobi (another kitchen favorite). Indian). It was a fun food puzzle to put together, but it's even more fun to eat.

Lebanese mujadara was our inspiration for this dish: it combines earthy lentils, fluffy rice and deeply caramelized onions, and is good if not best served at room temperature. It might be the perfect food and it feels like a natural choice for a vegetarian vacation. Our version has some added veggies and spices for the holiday warmth. Serving it alongside yogurt is traditional and adds a much-needed touch to refresh the palate.