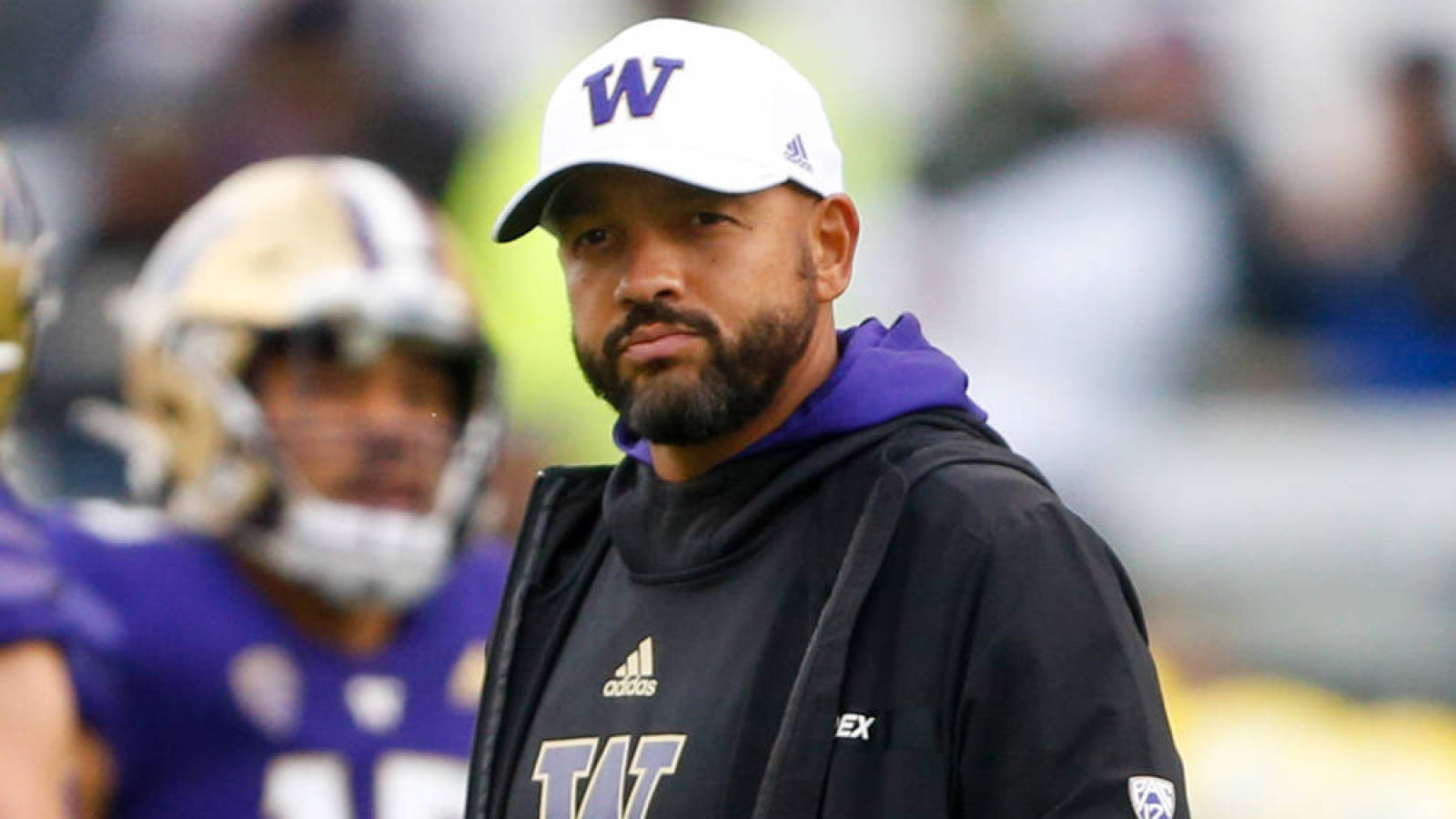 Jimmy Lake's tenure with the Washington Huskies reportedly ended after less than two seasons, according to Pete Thamel of Yahoo Sports.
Lake, 44, took over as Washington's head coach in 2020 as a successor to Chris Petersen, who stepped down from the position. After a 3-1 record in a shortened first season by COVID-19 with Lake at the helm, Washington is currently 4-6 after a 35-30 loss to Arizona State.
However, his tenure really ended a week before that loss. In early November, the video showed him hitting a player from Washington in the face mask on the sidelines during the 26-16 defeat to Oregon. While Lake told reporters did not hit the player and was simply separating him from an Oregon player, Washington suspended the coach for the game against Arizona State.
On Saturday The Seattle Times reported it Five eyewitnesses saw Lake shove a player into a locker during half-time of a match in 2019.
According to Thamel, Washington decided to fire Lake for just cause. Instead of trying to recoup his expensive buyout, the university will pay the sum and go to the coach.
Washington participated in the 2017 College Football Playoff after winning the Pac-12 but lost to Alabama in the Peach Bowl. The Huskies played in the Fiesta Bowl and Rose Bowl over the next two seasons and won the Las Vegas Bowl in Petersen's final season at the helm.
Defensive coordinator Bob Gregory took over as interim head coach during Lake's suspension and will presumably continue in that role following his firing.