WCAS New Portfolio Company Valtruis Leads Cricket Health's $ 83.5 Million Funding Round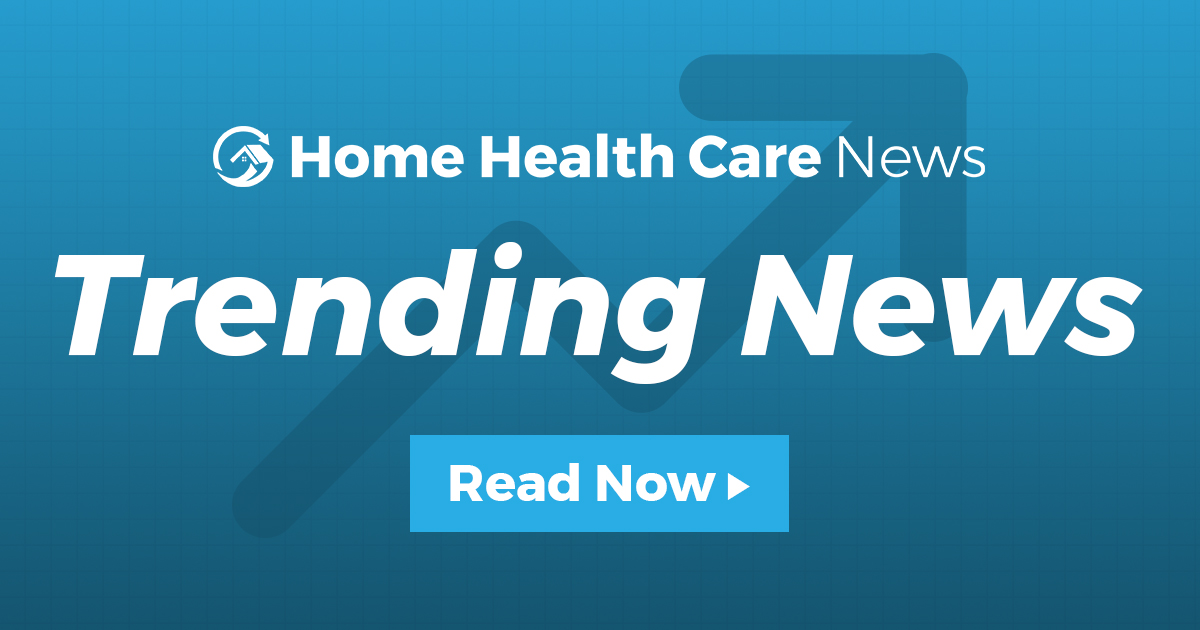 When private equity giant Welsh, Carson, Anderson & Stowe (WCAS) launched its new Valtruis portfolio company last week, it dedicated the new venture to value-based care. And although Valtruis did not specify its exact investment areas, it seemed likely that "home" would play an important role, given the emergence of new models of home care.
"We are very excited about the possibility of increasing access to home care," Karey Witty, Valtruis managing partner, previously told Home Health Care News. "There are many models that reach a critical mass in relation to this [value-based care] effort. "
That hunch was verified only a few days later.
On Thursday, Cricket Health announced that it closed an $ 83.5 million Series B funding round led by Valtruis. Existing investors Oak HC / FT and Cigna Ventures, as well as K2 HealthVentures, also participated. The round also included a strategic investment from Blue Shield of California.
This new capital will be set aside to drive the expansion of Cricket Health's kidney disease care model, according to the company.
"Kidney disease has been a tremendous problem for our health care system due to its complexity, high cost of care, and lack of early diagnostic intervention," said Tracy Bahl, one of Witty's managing partners at Valtruis, in a press release. "Cricket Health's approach to combining state-of-the-art analytics with dedicated care teams backed by a digital health platform is achieving outstanding clinical results."
Cricket Health is a San Francisco, California-based provider of integrated nephrology and dialysis care, providing at home and institutionally. In total, the company has raised more than $ 120 million in debt and equity financing to date.
Recently, Cricket Health has established its name in kidney care by improving clinical outcomes and reducing costs for its business partners and Medicare Advantage health plans. In this sense, Cricket Health has been able to achieve more than 50% less hospital admissions than the status quo.
Additionally, Cricket Health reports that 45% of its patients who need dialysis start it at home, compared to the national benchmark of 11%.
"In our partnership with cricket, we have been able to bring even more affordability, predictability and simplicity to our customers with kidney disease," said Tom Richards, an executive at Cigna (NYSE: CI), in a statement. "Since May 2020, we have seen a reduction of more than 50% in hospitalizations and an increase in patient autonomy in a client's transition to dialysis, and we look forward to continuing our partnership to help improve the experience and health. of our clients ".
Cricket Health has developed a predictive analytics model that identifies patients with relatively early-stage chronic kidney disease. The model, which has a 96% accuracy rate, helps the company risk stratifying patient populations for plans and providers.
For his part, Valtruis has set out to help companies that want to "realign and transform America's healthcare."
HHCN + Recommended Exclusives
WCAS has announced an initial capital commitment of $ 300 million for Valtruis.
"CMS is a huge advocate for value-based care and has launched several pilot programs targeting that area. But in fact, not all pilots have reduced the costs of the system, "Witty told HHCN. "Our goal is to invest in and support innovative and disruptive companies that challenge the status quo by transforming costs, quality, access and the patient experience for the improvement of all components."
Along with Witty and Bahl, Valtruis' leadership team includes Managing Partner Anna Haghgooie.