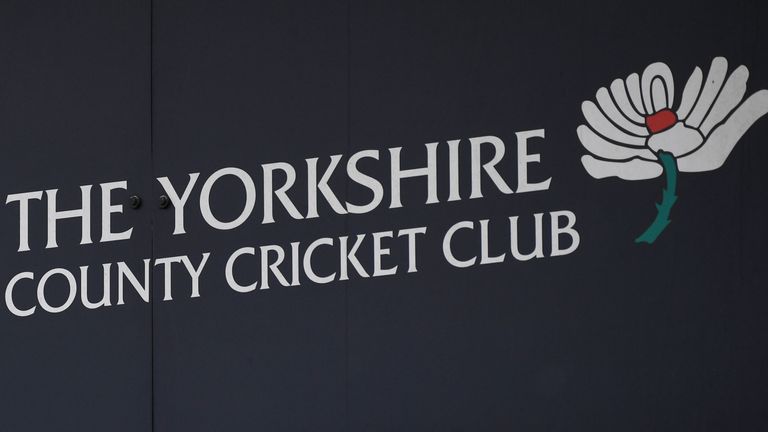 The cricketer, who wishes to remain anonymous, claims he has been overlooked in favor of white players; Player: "Everyone in the Asian cricket community knows that Yorkshire County Cricket Club is racist."; This article contains comments that some readers may find shocking
Last updated: 21/05/21 18:58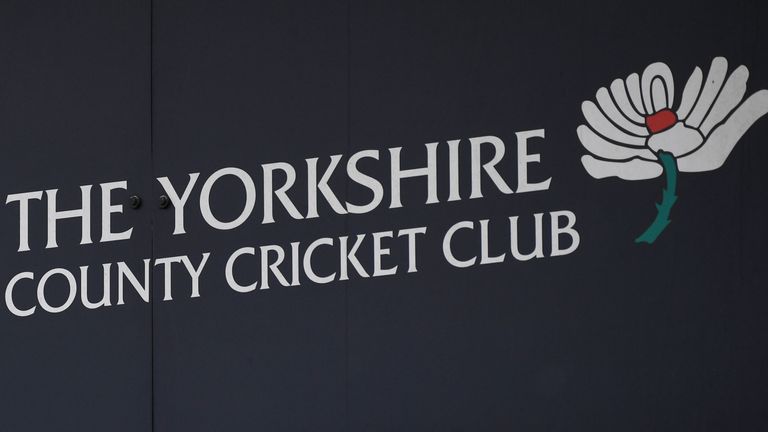 Yorkshire is investigating allegations of racism made by an Asian cricketer who was a former academy player for the county.
The player, who wishes to remain anonymous, claims a Yorkshire teammate urinated on his head and also claims to have heard senior players talk about desecrating a Muslim prayer mat.
Yorkshire says they are planning a thorough investigation.
The allegations come in a week that has seen Roger Hutton resigned as president of the Yorkshire County Cricket Club on the county's response to the Azeem Rafiq racism scandal.
The new allegations emerged in a lengthy statement from the anonymous former academy player.
He said: "I went through the club, I know what happened and how I was treated and neglected in favor of the white players.
"I represented the county at all ages and was a contract player at Yorkshire County Cricket Club.
"I have also experienced racism from other players both direct and indirect.
"Believe it or not, I had a p *** player in my head from the hotel room upstairs while I was on the phone looking out of my room window!
"Not to mention the numerous racist comments both brazen and crafty. The coach at the time said 'ignore it' and he would take care of it. They never did.
"I've heard senior players talking about how they are ***** a bird in the hotel room that had their period and made a mess, and all they could find is a prayer mat for Muslim players for clean it up! Astagfirullah.
"Sick or what. These should be your teammates and the people I admired.
"When catching balls during training sessions, these 'teammates' intentionally threw the ball so hard from close range that it hurt my hands through the gloves.
"I remember having to miss a final once because of this injury. The coaches didn't say anything, it seems I should have tempered myself!
But the problem is in the whole club, starting from the top.
"The fact is, I and others have been used as a statistic.
"When people said Yorkshire was racist, their response was 'how can we be … we have x amount of Asians in our books'.
"Current Pakistani Prime Minister Imran Khan identified racism in the 1990s.
"I was personally created to play an Academy game after an Academy game for years, with very little coaching or one-on-one technical development.
"I was not given a single opportunity to play 2nd XI cricket. How did they expect my game to improve?
"Other white players had a chance in the 2nd XI and, after failing initially, they eventually got used to the standard, which is what happens when you play with and against better players. You get used to it.
"I was then released on financial grounds, this was done by letter. No meeting, no phone call, nothing!
"It was very hard to accept. Not just that my dream was broken and I was released, but that I had given my blood, sweat and tears to the club and to the people, and they didn't even have the decency to say it. I had been released with dignity.
"Unfortunately this is the sentiment towards the Asian players and the Asian community of the club. As sad as our experiences are, it is refreshing that the world is finally seeing what it is all about. It was about time.
"Everyone in the Asian cricket community knows that Yorkshire County Cricket Club is racist, yet somehow they have been able to shrewdly advance their agenda.
"There are many Asian cricketers like me who have had their careers ruined but have moved on and taken the treatment and disappointment on the chin. I salute them all, because it can't have been easy.
"Personally I am blessed with the life I was given and I am blessed to have been able to overcome what I had experienced at the club.
"I'm not going to lie, after I was released it took me several years to get myself back on track. I turned to things that are totally out of character for me.
"But looking back, I was a kid when I signed up for them and experiencing what I did at that age was incredibly difficult.
"To be honest, I'm worried about our community and our children moving forward."
A statement from Yorkshire in response read: "This kind of behavior would be completely unacceptable to the club.
"Now we are aware of it, it is obvious that we will investigate the accusation thoroughly".