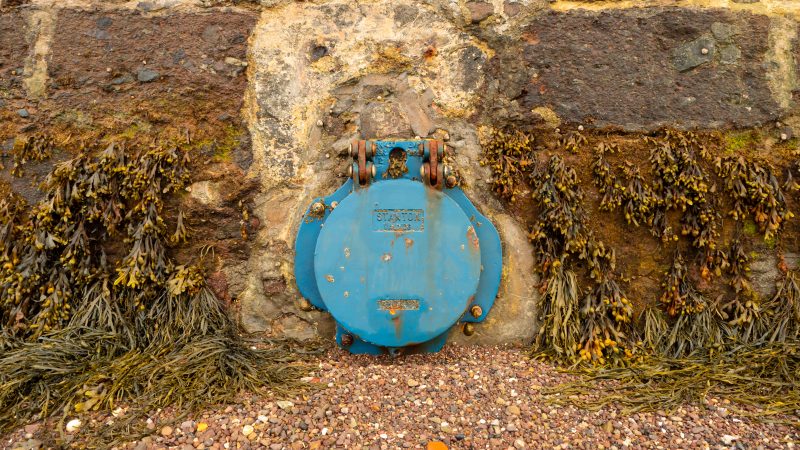 The government is mired in mud. Not just political corruption, squalor and scandal, but – due to Defra's desperate handling of the environmental bill – real mud in the form of raw sewage that is pumped daily into our rivers and seas.
This is an environmental scandal. Not one English river is in good condition, and not one meets good chemical standards. In the last year alone, raw wastewater has been discharged into the rivers and seas of the UK over 400,000 times. England has the worst river quality in Europe. And the response of this government? Whipping their MPs to vote against an amendment that would have prevented human wastewater from spilling into our precious rivers and seas.
Then came the legitimate public outcry. And after a few days of the Secretary of State and his ministers digging, they finally realized how out of this world they were and made an abrupt U-turn. environment, weaker than what had been claimed by Labor to the Lords, but enough to make it appear that they were taking the matter seriously.
We need ministers to get more urgent action to be needed to clean up our rivers. The job wants stronger legislation, but that's not it. I argued this week in the House of Commons that we also need higher fines for polluting water companies, proper annual parliamentary scrutiny by Defra, Ofwat, the Environment Agency and water companies, so they can't hide their inertia. And I argued that we need a clear plan as to how much raw human sewage will not be dumped, and for when. These shouldn't be tough questions, but this out-of-this-world government knows too much about delivery to get an answer.
Conservative MPs who voted against ending sewage discharges just two weeks ago voted en masse for a weaker compromise amendment this week. It means that there is a vague goal of "progressive reduction" of sewage discharges. Bonus point if you can define what phasing means because ministers couldn't.
In the midst of a climate and ecological emergency, we must not only cut carbon faster and more equitably than we currently are, but we must also ensure that nature and habitats are protected and species saved from extinction. Our rivers are choking under raw sewage, which doesn't just mean poop and textiles, it also means plastic pollution.
Clean water is politics again and Labor has a clean water plan, with water managed in the best interests of the environment and consumers, not shareholders. The work would strengthen pollution laws by reviewing enforcement legislation and sanctions, introducing sanctions for non-reporting, and examine the feasibility of making prosecution for polluters the default when there is a clear basis for reporting. evidence and when it is in the public interest. We would prevent shareholders from taking billions in profits each year from companies that fail to quickly reduce sewage and begin cleaning up our rivers and seas.
From this week, the environmental bill becomes law, becoming law on the environment. It's full of missed opportunities and broken promises. While it took over a thousand days to pass through parliament, it didn't go far enough to clean up our dirty air, get wastewater from our rivers, and protect our natural habitats.
The new Office of Environmental Protection has been watered down so much, it's more of a government pet dog than the strong watchdog we need. The next Labor government will have to review this legislation to make it stronger.
The campaign for clean rivers isn't over because today, like yesterday and tomorrow, water companies will pump raw sewage into our precious rivers as part of their routine operations. Until the end, we don't have to park this campaign. I want Labor parties up and down the country to watch their local rivers and demand action from their local water companies. If you have a Conservative MP, hold him accountable for his voting record and make sure people know the difference between a Labor and a Conservative government would be sewage. It's dirty work, but we are the generation called to solve this hangover caused by the government's reckless contempt for our rivers and privatization. We're going now.
Do you appreciate our free and unique service?
LabourList has more readers than ever, but we need your support. Our coverage dedicated to workplace politics and personalities, internal debates, selections and elections is based on donations from our readers.